Common Divorce, Custody, Child Support and Family Law Questions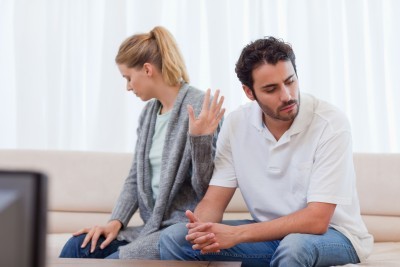 "Got no money and you got no car. Then you got no woman and there you are." – Young MC, singing about the unfortunate facts of romance.
WHAT SHOULD I LOOK FOR IN SELECTING AN ATTORNEY?
Choosing an attorney is similar to choosing a doctor. You want someone you can talk to, someone who cares, someone who is going to listen to you and give you honest advise. However, like a doctor a lawyer should tell you the bad news as well as the good. A lawyer should tell you the truth, whether you want to hear it or not. Without an honest realistic prognosis of your legal case, you will suffer from unrealistic expectations and make emotional rather than rational choices. This could lead to fatal errors. Lawyers, like doctors, should not be "yes" men. Your attorney should be able to address the four key questions of litigation: what are your goals, the odds of winning, with what strategy and options, and at what expense.
WHAT IS THE BEST WAY FOR ME TO COLLECT CHILD SUPPORT?
If the person has a job, call me to garnish his wages. However, if the person is self employed, or does cash jobs working for himself, you will have to file for contempt of court. The theory is if you give someone a choice between six months in jail or paying child support, , they will choose to pay. However, be warned that you have to factor in the costs of holding someone in contempt before filing. Often, the loser has to pay attorney fees (but not always, so don't count on it). In general, if it cost $3000 to collect $6000, then it is in your best interest to file the contempt.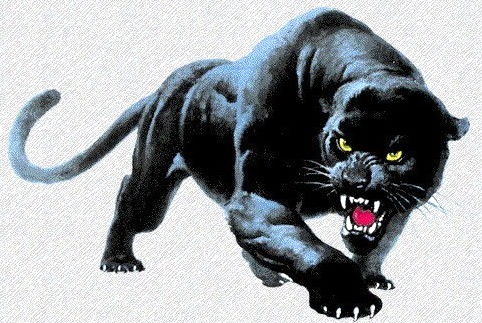 "If you know the enemy and know yourself, you need not fear the result of a hundred battles. If you know yourself but not the enemy, for every victory gained you will also suffer a defeat. If you know neither the enemy nor yourself, you will succumb in every battle."
– Sun Tzu – The Art of War.
I WANT MY DIVORCE CASE TO FUND ITSELF. CAN YOU FIGHT FOR YOUR ATTORNEY FEES OR GET ME SO MUCH CHILD SUPPORT THAT IT COVERS YOUR FEES?
It is rare that a divorce or custody case self funds. Attorney fees are rarely granted, and relying on child support to pay your attorney fees runs into a big problem…..once the person paying figures out you are paying your attorney with the child support, they stop paying.
The only way a family law case pays for itself is if you are fighting defensively to reduce your child support. If I can reduce your child support $100 a month and you pay $3000 for your child support action, your savings of $100 a month, $1200 a year, will pay you back in 30 months.
WHY SHOULD I HIRE A LAWYER?
The main reason is for my strategy, advise and the fact that I will do all the hard, frustrating work for you. Litigation is very tricky, and unless you know what you are doing, you will make a fatal mistake. Don't count on the court clerk or Judge to help you. They are overworked, underpaid and overwhelmed by the number of cases they have to handle. Often they are tired and ill tempered. You will not find them sympathetic and they will not give you free legal advise. The analogy I like to use is if your car needs new brakes, you can save a lot of money by going to Auto Zone and fixing it your self. But if you don't know what you are doing, you'll just do everything wrong, make the situation worse and then have to pay a real mechanic to fix what you did wrong as well as the brakes.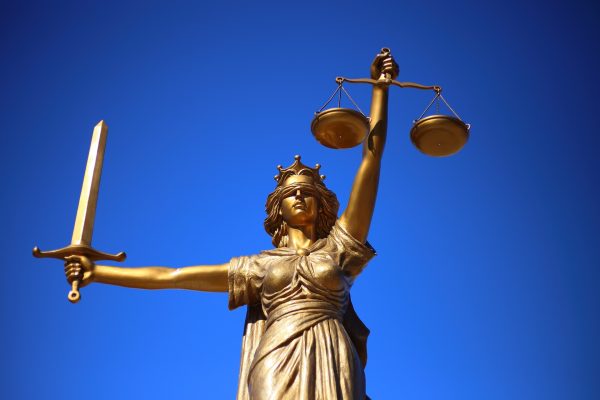 CAN YOU WIN MY CASE?
I don't know. I hope so. Litigation is gambling. Sometimes you win and sometimes you lose. What you need to win is skill, luck, evidence to support your contentions and enough money to fund the case. I've had custody cases, where my client (the father) was a convicted felon and had been convicted of domestic violence against the mother of the children. Everybody in town figured I'd lose with such a "bad case." But mother had bad luck and a bad attorney. The witnesses they were going to use against us decided they "didn't want to get involved" and wouldn't testify against my client. Then they ran out of money and the attorney quit. Guess what? We ended up winning.
WHAT DO YOU CONSIDER WINNING?
Litigation is a team sport. I'm Coach Sean Peyton (Vance Joseph got demoted, Vic and Hackett were fired) (I liked Shanahan better), with the knowledge and the strategy to take you as far as you can go. You are the Denver Broncos. You have to run when I say run and pass when I say pass. First, we have to agree on our goals and foment a strategy to achieve those goals. Just like a good football coach, I will try to win the super bowl. That is, I will fight to get you what ever you want. On a divorce case, most people want custody of the children, maximum child support, maximum maintenance and as much of the marital assets as possible. But a good coach always has a back up plan. If the Raiders and Chiefs are doing well, the Broncos might not be good enough to win the championship. The back up plan is to just make the play offs. If the Broncos fight hard, the fans will forgive them. In this situation, the back up plan is "damage control." If the other side wants custody of the children and the Judge grants us 50/50 custody, that's a win. It is better than having weekend visitation. If the other side wants $500 a month child support, and I can get $300 a month child support, that is a win. I've just saved you $200 a month, $2400 a year. If you paid me $3000 to do a child support defense, and I save you $200 a month, my work will repay your attorney fees in 15 months ($200 x 15 = $3000) and you got all my advise and work for free.
I WANT CUSTODY OF MY CHILDREN. I MIGHT COMPROMISE AND SETTLE FOR A 50/50 %. WHAT ARE SOME COMMON TACTICS USED TO GAIN CUSTODY?
Litigation is a cut throat business… Around town, most lawyers first attack the other parent and claim that they are a danger to the children. Common allegations are that the other uses drugs, is an alcoholic, has a violent temper and is neglectful. The second is to hire a custody evaluator to do a psychological evaluation of both parents and investigate their parenting ability. The custody evaluator will then testify in court that you are the better parent. The last common tactic is to make the custody case so expensive and frustrating for the other person that they simply give up. This is called "break the bank." This is a great tactic, although not fair or honorable. However, I've won many cases simply because my client and I refused to quit and kept attacking and attacking even when all evidence and luck was against us. I have found that when the attorney bill hits about $4000, people "give up" and start settling. And of course, I always give my client a discount to help them with their fees, as "break the bank" cases run very high.
IF I SETTLE MY CASE FOR 50/50 % CUSTODY, DOES THAT MEAN THERE IS NO CHILD SUPPORT?
It depends. The guidelines say that no child support is owed by a parent if every factor is equal. So, if both parents earn the same amount, have equal daycare and medical expenses and each has 182 over nights, then there will be no child support. But…..even with 50/50 parenting time, if father earns $3000 a month, mother $2000, father pays $100 a month in medical insurance, and each has $400 a month in daycare expenses, father will have to pay mother child support of $110 a month.
WHAT IS A NON-CONTESTED DIVORCE? I SEE THEM ADVERTISED FOR $399 ON LINE AND CRAIGSLIST.
I love these deals. They always end up a disaster and then people have to hire me to clean up the mess. A non contested divorce means you have no children, no assets and you completely agree that the only thing you want the court to do is dissolve your marriage. The paper work is minimal and can be completed by a lawyer for $399. I would honestly suggest that if your divorce is this easy, you do it yourself. Why hire a lawyer to push paper?
I HAVE A GREAT CASE FOR YOU. MY SPOUSE HAS BEEN CHEATING ON ME, AND LYING ABOUT EVERYTHING. IF WE TELL THE JUDGE ABOUT THIS MISCONDUCT, AS WELL AS THE THREATS TO RUIN ME AND ALCOHOLISM, I FIGURE THE JUDGE WILL BE SO ANGRY, THAT HE WILL GIVE ME EVERYTHING I ASK FOR- THE KIDS, ALIMONY, CHILD SUPPORT AND ALL THE MARITAL ASSETS.
Actually, only the alcoholism is relevant. Colorado is a "no fault" state. That means marital misconduct will not be considered in determining custody, child support, maintenance and property division.
HOW DOES MAINTENANCE (ALIMONY) WORK IN COLORADO?
Starting in January of 2014, Colorado passed a new maintenance guideline. To be quite frank, it is exactly like the old temporary maintenance guidelines which I've worked with for the last ten years. The "key word" is that the mathematical calculation for spousal maintenance is only a guideline……which means that the Judge doesn't have to follow it. Without running a computerized calculation, the "rule of thumb" is that the spouse who earns less should receive maintenance (alimony) for at least half the marriage, so that her monthly income, before taxes, is about 40 % of the couples combined income, without deducting debts and taxes. The Court may also take into consideration children, child support, the length of the marriage and other factors in reaching a decision.
Therefore, if Wife earns $1800 a month, before taxes and debts, and Husband earns $3200 a month, before taxes and debts, and the parties have been married six years, "suggested" maintenance would be about $200 a month for three years. The Government believed this to be fair as Wife's new monthly income would be $2000 ($1800 + $200) and Husbands new income would be $3000 ($3200 – $200) for half of the six year marriage.    The $2000 figure was derived by adding $1800 to $3200 ($5000) and taking 40% of that. Half of the Judges follow this approximate formula. However, I don't feel this maintenance formula is particularly fair…..