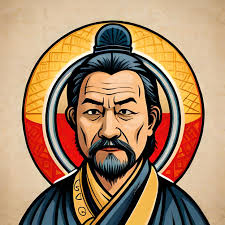 "Victorious warriors win first and then go to war, while defeated warriors go to war first and then seek to win."
"Who wishes to fight must first count the cost."
"To know your enemy, you must become your enemy."
– Sun Tzu, The Art of War
Litigation doesn't have to be expensive. If you are willing to fight hard, be reasonable and gamble the odds. I am a no-nonsense, hard-hitting, honest trial attorney. I have over 22 years of experience and knowledge to help you with your legal problem. Call me at 303-758-8349 and if you tell me your goals/what you want, I will answer the three key questions that a prospective client should ask:
1) What type of case do I have and what are my odds of winning?
2) What strategy should I use and what are my options?
3) What are the costs involved and what are some different strategies to reduce my expense?
If you are looking for the best trial lawyer you can afford, an affordable good attorney who is aggressive, experienced, and reasonably inexpensive (cheap), you found him. I handle all family law cases such as divorce, child custody, parenting time, paternity, juvenile, contested divorces, non-contested divorces, contempt of court and child support actions. I litigate personal injury, worker's compensation, auto accidents, back injuries, and whiplash claims. My criminal law practice is thriving with proven jury trial results in DUI, DWAI, drunk driving, sexual assault, theft, marijuana, drugs, and domestic violence. I have the experience to work in all Colorado courts such as U.S. Federal court, U.S. Bankruptcy court, the City and County of Denver, as well as Arapahoe, Adams, Jefferson and Douglas counties.
We diligently and competently handle all family law, criminal and personal injury cases such as:
Theft / Forgery
Divorce Custody & Child Support
DUI – DWAI crimes
Worker's compensation
Bankruptcy – we are a full debt relief agency authorized under the bankruptcy code.
Paternity and Juvenile cases
Driver's License / Motor Vehicle/DMV
Assault and Harassment
Restraining and Protection Orders
Sexual Assault
Adoption cases
Domestic Violence
Drugs Cases/Possession
Contempt trials
Father's parenting time rights
Auto Accidents
Personal Injury cases
Helpful Links
1) Colorado Bar Association, with plenty of information about Colorado law and procedure: http://www.cobar.org/
2) Avvo.com legal questions and expert advice, with reviews of my work: http://www.avvo.com/attorneys/80222-co-sean-soon-1416464.html
3) Colorado Courts home page, with free information about the Court systems of Boulder, Denver, Jefferson, Arapahoe and Douglas counties: http://www.courts.state.co.us/
4) Free Colorado court forms for divorce, child custody, parenting time, allocation of parental responsibilities can be found here. Remember, these are basic forms. They really don't work well unless you have a simple, non-contested case:
https://www.courts.state.co.us/Forms/Index.cfm
5) Free Colorado child support calculator which works in most child support courts such as Denver, Boulder, Arapahoe, Jefferson and Douglas counties: https://www.courts.state.co.us/Forms/Forms_List.cfm?Form_Type_ID=94
6) Colorado Court Filing fees, for Denver, Arapahoe and Jefferson counties, and how to waive fees:
https://www.courts.state.co.us/Forms/Forms_List.cfm?Form_Type_ID=176
7) The Colorado Department of Motor Vehicles (DMV) with plenty of DUI, restoration of driver's license and basic driver's license information: https://dmv.colorado.gov/. For Denver or Colorado DUI information, try this hyperlink: https://dmv.colorado.gov/the-dui-process
8) This is a great place to read and understand the Aurora Municipal Code for the City of Aurora, Colorado. Here, you can read both civil, marijuana, property and criminal code. Most criminal offenses are under Chapter 94. https://aurora.municipal.codes/
9) Denver Municipal Code, for Denver, Colorado, can be found here: https://library.municode.com/co/denver/codes/code_of_ordinances
Most crimes for General Sessions are in Chapter 38, including resisting arrest, fighting, etc.
10)  The Denver County Court, on its website, allows the public to look up peoples' court cases. Or your court case….To look up a Denver court case, click here: https://www.courts.state.co.us/Courts/County/Dockets.cfm?County_ID=3
For other Colorado Courts, such as the district courts or county courts of Arapahoe, Douglas, Boulder, Jefferson, Adams, try this link: https://www.courts.state.co.us/dockets/
11) For small claim, traffic, and basic criminal forms, click on this link: https://www.denvercountycourt.org/search/
On the top bar, click on the "forms" tab. Under the "Self help" tab, you can find information about protection orders (restraining orders), appeals, and how to seal or expunge your record.
12) I do plenty of Chapter 7 Bankruptcies. Especially after a divorce, because everyone is broke! Here is a link to the Denver (Federal) Bankruptcy court: https://www.uscourts.gov/forms/bankruptcy-forms
You will see a link to the forms.
For a free telephone consultation, call my office at 303-758-8349 Monday through Friday, 8:30 am – 4:30 pm